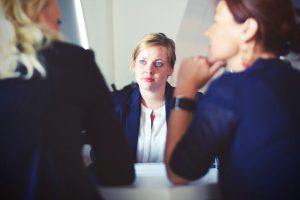 I. The Youth Legal Clinic
The Oregon Youth Authority (OYA) recognized the need for incarcerated youth to have more legal information about their constitutional rights and increased access to the courts. Subsequently, OYA reached out to the Criminal Justice Reform Clinic at Lewis & Clark Law School (CJRC) to develop a pilot legal clinic with the capacity to provide immediate and in-depth information, services, and referrals for youth, as questions arise.
In August of 2018, CJRC began developing the Youth Legal Clinic ("the Clinic") that would operate to serve all five of the closed correctional youth facilities in the state of Oregon: MacLaren, Oak Creek, Rogue Valley, Eastern, and Tillamook. As of July 2019, there were 494 youth incarcerated in OYA's closed correction facilities, with 275 adjudicated youth and 209 convicted youth. Since its inception, the Clinic has been able to provide legal information to over five hundred incarcerated youth and individual services for over three hundred youth. It is important for all juvenile defense attorneys to understand that the Clinic's role is one of support and information and not one of direct representation.
A. Services Provided
Law students supervised by the Clinic's attorneys regularly go into OYA facilities to provide presentations for youth around their rights to challenge their convictions or to appeal their adjudication. Specifically, the Clinic provides information about Direct Appeals, Post-Conviction Relief, and Federal Habeas Corpus. The Clinic gives these presentations for youth both when they first arrive at OYA during the intake process, as well as after they have been placed in a more long-term housing unit. For those interested, the Clinic also assists youth in filing pro se petitions with the court to request appointment of counsel. Tip: In addition to verbally communicating deadlines and information about appeals to youth clients, defense attorneys should also provide them with a written letter articulating this if they are not already doing so.
The Clinic also developed materials for each facility's law library, which includes access to FastTrack, a legal search engine. The law libraries, which will be updated annually, consist of a physical space for youth to research legal issues. They also have access to blank petitions and forms, as well as instructional manuals developed by the Clinic and several incarcerated youths at MacLaren Youth Correctional Facility. The Clinic recognized the importance of having input from incarcerated youth who could advise the Clinic in developing the manuals in a way that is accessible and understandable to other youth. The plan is to expand this library to include a myriad of legal information to assist youth in their legal research.
Additionally, the Clinic acts as a "legal navigator" for youth with legal questions or issues that arise for them post incarceration. For many youth, despite the closure of their cases, their legal issues or questions do not cease. For example, many youth have questions about what happened in their court proceedings or what certain legal documents mean. As we all know, the court process can be a very traumatizing experience for those accused of a crime, especially for a youth. Throughout that experience, youth are in "survival mode" attempting to get through that moment. What is said to them may go in one ear and out the other as they have no ability in that moment to fully process what is happening. Whether it be upon immediate arrival to the facility or several weeks/months later, after a youth starts functioning outside of "survival mode," they are more prepared to process what happened in court. The Clinic is thus in a very unique position to assist these youth in answering their questions regarding their court hearings. The Clinic may reach out to their previous attorney if it seems like the youth has more specific questions about their case in which only their attorney can answer.
Many of these youth also have a number of legal issues that arise for them while incarcerated. For example, youth with children of their own may be served with parental custody paperwork, where a missed filing deadline or a missed hearing would result in the loss of custody over their child or children. In such cases, the Clinic has been able to assist the youth file the appropriate paperwork to avoid missing a deadline while referring them to an appropriate family law attorney for assistance in their specific case. In another situation, there was a clerical error made on a youth's judgment, which gave the youth 20 years of post-prison supervision, rather than the actual 3 years as required by statute. The Clinic assisted this youth in filing a successful pro se motion with the court requesting a modification of their judgment to fix this error.
As a result of continuous presence at the facilities, the Clinic has been able to develop meaningful relationships with many of these youth. These relationships allow for the youth to trust the Clinic's attorneys and law students, and reach out for assistance during some of their more vulnerable moments.
II. Frequent Concerns, Issues and Questions
A. Second Look Hearings
A frequent question that the Clinic often hears is "What is a second look hearing?" Many of the youth have a misconception about second look hearings where they believe the hearing consists of the youth, their attorney, and the judge, who will ask them one, maybe two questions. A number of youth also fail to realize the importance of their programming at OYA leading up to their second look hearing. While the Clinic can provide general information regarding the process of a second look hearing, it is important for a youth's attorney to articulate the second look process and what youth can be doing to make their hearings more successful. Tip: If your client has a second look hearing, provide the youth with a written letter explaining the second look hearing process and factors a judge may consider at the hearing.
Additionally, many of the youth who have been housed at an OYA facility for a number of years have made incredible changes and progress for which they feel the attorneys who will represent them are completely unaware of. Tip: As much as possible, stay in communication with your client so that you may fully understand their progress leading up to their second look hearing. In the alternative, or in addition to, have your client write down all the programs they are involved in and explain their own progress.
B. Concerns
After working with many of Oregon's incarcerated youth and having many conversations around the current legal system as they are going through it, numerous issues have come up. In particular, two reoccurring themes are routinely brought up, whether it be in regards to their attorneys, their judges, or other system-involved individuals with whom they have contact: the lack of trust and lack of an understanding of cultural and/or background differences.
1. Trust
"Junior" was sentenced in Multnomah County. To Junior, one of the most important things to his representation was building trust. He says, "They have our lives in their hands. Literally. But how can we trust them? And if I can't trust them, then I'm not going to tell them anything." Many of the youth the Clinic works with agree with this sentiment: trust is everything. They all understood how overworked defense attorneys are and that they are unable to spend as much time as they would like with each client. But the youth all also agreed it was easy to decipher whom to trust, even if it was from a five-minute conversation. It was in the tone and the questions their attorneys asked which guided the youth. "Did they ask how I was doing? Or in some way, acknowledge me as a human being?" For others, it was their attorney's actions. For Junior, he met his attorney briefly at arraignment and did not see the attorney again until plea negotiations. He knew the moment he couldn't trust his attorney: Junior asked the district attorney why they were coming at him so hard. The DA responded "Honestly? It's because you're black and from a low-income community. And the victim, sure he was breaking the law too, but he's white and from a more affluent community." Junior looked to his defense attorney who simply nodded their head in agreement and said nothing else.
As we all know, when representing a client, it is important that the client be truthful and forthcoming so that defense attorneys have all the information possible in order to best advocate for their client. A number of the youth tell us information that is likely important to their case, but was not disclosed to the attorney representing them because of that lack of trust or relationship.
2. Cultural and Background Empathy
In a state like Oregon, where youth of color are incarcerated at a disproportional rate, it is imperative that those working in the system understand, if not reflect, the backgrounds, culture, and experiences of individuals accused of committing a crime. In an ideal world, there would be more culturally appropriate defense attorneys, district attorneys, and judges who can understand how the background and experiences of these youth may have played a role in the youth's involvement with the juvenile justice system. Many youth we speak with feel misunderstood, and feel they were treated differently because of a lack of understanding for their cultural background. Regardless of one's own background, culture, or race, recognize that the youth you represent or who is in your courtroom may have a different background than you, and thus certain behaviors or actions can be interpreted differently.
III. Services During COVID – 19
During this global pandemic, the Youth Legal Clinic continues to provide legal services to incarcerated youth. Despite a pause on in person meetings, the Clinic provides legal information presentations via Skype along with one on one meetings via Skype or telephone. During this unprecedented time, the Clinic recognizes the importance of continued access to legal services and information, and will continue to adjust in order to provide continuous services.
IV. Conclusion
The Youth Legal Clinic provides youth incarcerated at OYA facilities access to legal information and assistance, as well as an understanding of their rights to access the courts. For any specific questions, please do not hesitate to reach out to the Criminal Justice Reform Clinic's Youth Legal Clinic. You can also refer a client or former client whom you know will be or is at an OYA youth correctional facility.
Youth Legal Clinic: (503) 768 – 6723
Email: akumar@lclark.edu
Staff Attorney: Anjana Kumar