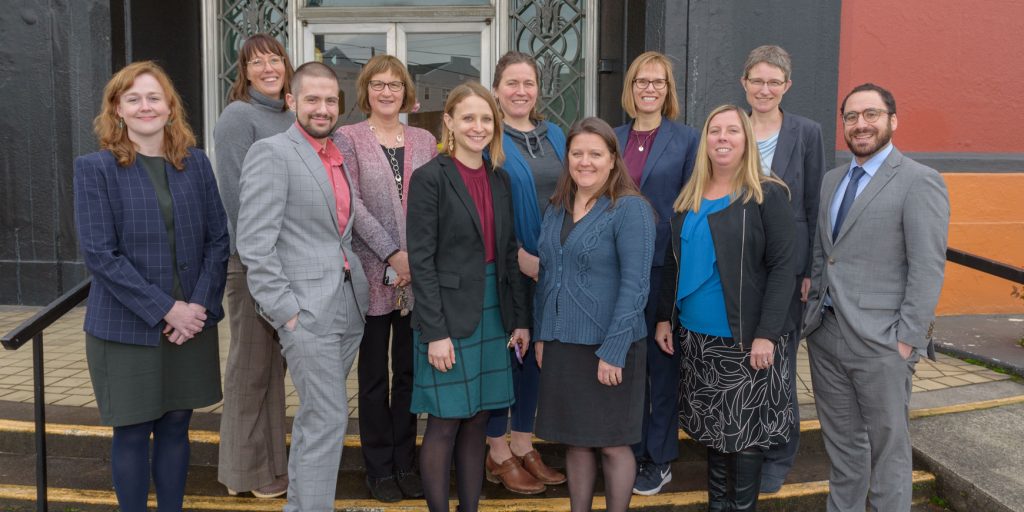 Career Opportunities
Youth, Rights & Justice is seeking a full-time Staff Attorney to join our team!
This position provides representation for children, youth, and parents involved in the foster care and juvenile justice systems. This role supports individual client needs, goals, and aspirations through a holistic approach involving collaborative efforts with attorneys, case managers, and various members of the community. Ability to practice law in the state of Oregon and maintain a valid driver's license and access to a vehicle are required. Spanish language proficiency is highly preferred, but not a requirement.
We encourage diverse applicants and are aware of research indicating that many women and BIPOC individuals hesitate to apply if they don't fully match all listed qualifications. We encourage you to consider this opportunity holistically and we commit to evaluating candidates for this opportunity holistically.
For more information about this position, please follow this link: Staff Attorney Job Description (PDF)
To apply, please send a cover letter and resume to: ally.h@youthrightsjustice.org
We can't wait to meet you!
Volunteering with YRJ
Internships
YRJ has several law clerk positions available throughout the year. If you are interested in applying, please send your resume and cover letter to info@youthrightsjustice.org
Volunteer Opportunities
Events
YRJ hosts a number of events during the year and we rely heavily on volunteers to make them a success! If you enjoy working events, please reach out to our Development & Communications Coordinator at Abigail.S@youthrightsjustice.org for more information.
Working with Youth
Due to the confidential nature of our work, YRJ does not offer volunteer opportunities working directly with youth. If you are interested in working with young people, we encourage you to reach out to The Family Room, CASA for Children, or the Portland Children's Levy for more opportunities.