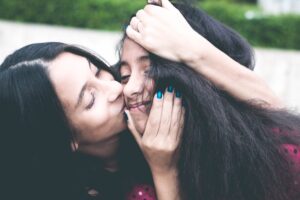 By Natalie Hollabaugh | YRJ Law Clerk 2020, Lewis & Clark Law J.D. Candidate 2021 and Maggie Carlson | YRJ Staff Attorney
The Adoption and Safe Families Act (ASFA) is a federal law that was enacted in 19971 out of the concern that children in foster care spent too long in the system without finding permanency.2 The Act required that states initiate Termination of Parental Rights proceedings (TPR) if the child had spent 15 of the last 22 months in foster care.3 There are few exceptions to this mandate; states are not required to initiate TPR or return a child to their parents if the child is safely placed with relatives, TPR would not be in the child's best interest, or if a family has not received adequate services from their case plan.4 Ultimately, timely permanency for children was the primary aim of the legislation when it was first enacted in 1997.5
In spite of the ASFA's carve out for families receiving case plan services, the act's timelines can prove difficult when parents have limited access to services or supports needed to allow for safe return home for the child. These time constraints are exacerbated by extensive waiting periods, sometimes months-long, to secure beds in treatment facilities or space in mandatory courses, and delays in services due to high caseloads and caseworker turnover.6 This was true prior to the COVID-19 pandemic, which has cast into sharp relief how unmanageable and unrealistic the ASFA timelines are for many families.
Over the last several months, YRJ has been part of a national coalition of advocates focused on ensuring that the pandemic does not further contribute to permanent family separation. With the assistance of United States Congresswoman Gwen Moore (D-WI), a legislative concept developed by the coalition was drafted into a bill, House Resolution 7976 – Protecting Families in the Time of COVID-19 Act.7  When introducing the bill, the Congresswoman indicated the goal was to "pause the federal timeframe for states to file a petition to terminate parental rights for a child and guarantee that states do not receive federal funding cuts due to this change in policy."8
The sponsoring Congresswoman also said, "COVID-19 has created great uncertainty for many, causing millions to face housing, health, food, and job insecurity. It has also hindered parents from being able to utilize the services now unavailable in the COVID closedown that would normally help them reunify with their children. This unprecedented crisis should not lead to permanent damage to families because of a federal timeline created before this pandemic."9 At present, the bill has received bipartisan support from a variety of national advocacy groups that work in the child welfare field including the Family Representation Project, NYU School of Law Family Defense Clinic, and Child and Family Policy with the Texas Public Policy Foundation.10
In Oregon, there are families who have been directly impacted by ASFA timelines even outside of the unprecedented COVID-19 crisis. The Russells are one such family. Josh Russell's children were brought into care due to allegations of substance abuse and housing instability. At the time of removal, both Josh and his wife Jennifer needed to get into inpatient treatment facilities and were working with their drug and alcohol counselors to access a space. Jennifer was pregnant, and the pair were hoping to enter treatment together as a married couple. This desire to remain a family unit meant the Russells had to wait nearly a year for a treatment bed. During that time, DHS discouraged Josh and his wife from accessing additional treatment programs, prolonging their separation from their children.
Due to these delays, about 11 months after the Russell's children had been placed in foster care, the court changed the plan for the children from reunification to adoption. DHS moved quickly to recruit for an adoptive family. Josh and Jennifer were able to persuade the court to change the plan back to reunification and to return their children to them. The family chose to remain in treatment past their discharge date in order to qualify for clean and sober transitional family housing programs and later a rent restricted apartment. Eventually they established enough financial stability to purchase their own home just four years after their DHS case. Jennifer and Josh graduated from community college. Both attended university and Josh recently graduated with a Bachelors in Psychology. Jennifer took some time off as they welcomed another baby just a few months ago.
Due to the long waitlist for treatment, and delays in the needed services, Joshua and Jennifer were barely able to reunify their family within the ASFA timelines. These waitlists and delays took place long before the COVID-19 pandemic began to affect our communities. The impact of this pandemic has led to even longer waitlists, with some services being delayed or even shut down.
Josh has now devoted his career to helping other struggling families, working as a Parent Mentor helping other parents navigate the child welfare system. During the COVID-19 pandemic Josh has seen how parents and services have been impacted, stating, "There definitely was slowdown with services, but DHS was still expecting the same thing, they were still expecting to see progress, and they were still removing kids. There were still removals, still terminations, and DHS was still requiring parents to have the same level of services in spite of what was going on."11
Although Josh was not navigating the child welfare system during a global pandemic, the Russell's case underscores the extreme challenges families face when trying to comply with federally mandated ASFA timelines. Since the pandemic, courts, treatment centers, education programs, needed therapeutic facilities and more have been limited by the services they can offer safely. Continuing to hold families to the strict timelines required by ASFA when services are delayed or unavailable is fundamentally unjust.
H.R. 7976 would provide a safety mechanism for parents and families navigating the child welfare system amidst an unprecedented public health event. To support this legislation in Oregon you can contact your Oregon Representatives and encourage them to advocate on behalf of House Resolution 7976 introduced by Congresswoman Gwen Moore.
District 1:  Suzanne Bonamici (Astoria, Banks, Hillsboro, Beaverton, McMinnville)
District 2: Greg Walden (Madras, Bend, Burns, Baker City, La Grande, Enterprise)
District 3: Earl Blumenauer (Portland, Gresham, Sandy)
District 4: Peter DeFazio (Eugene, Roseburg, Florence, Coos Bay)
District 5: Kurt Schrader (Salem, Woodburn, Canby, Lincoln City, Newport
Footnotes
1 Adoption and Safe Families Act of 1997, Pub. L. N. 105-89, 111 State. 1215.
2 Adoption and Safe Families Act (ASFA), Child and Family Services Review Information Portal,
3 Id.
4 42 U.S.C. § 675 (5)(E)(i)-(iii)(2012).
5 Id.
6  Sarah Zimmerman, Caseworkers Say Staff Shortages Plague Oregon Foster Care, Associated Press (Apr. 30, 2019).
7 H.R. 7976 (2020) available at, https://www.congress.gov/bill/116th-congress/house-bill/7976/text?r=1&s=1
8 E-mail from Congresswoman Gwen Moore for Immediate Release, RELEASE: Congresswoman Gwen Moore Introduces the Suspend the Timeline Not Parental Rights During a Public Health Crisis Act (August 10, 2020); Background Information on the Suspend the Timeline Not Parental Rights During a Public Health Crisis Act, Office of Congresswoman Gwen Moore (August 10, 2020),
9 Id.
10 Id.
11 The entirety of this section is taken from two interviews with Josh Russell.