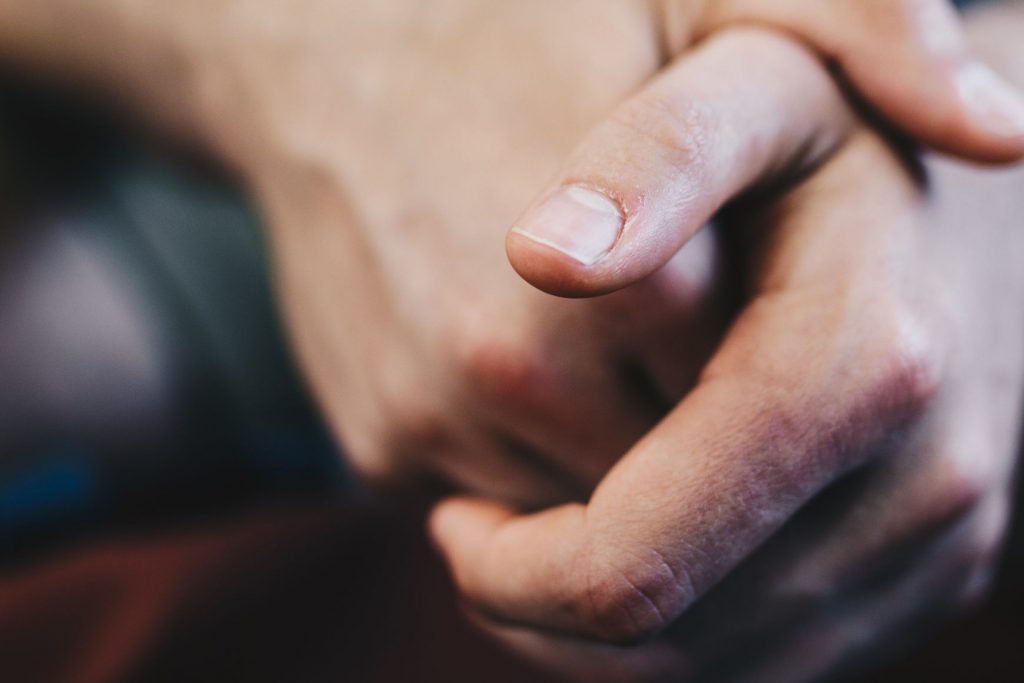 By Lisa M. Kahlman, Esq. | YRJ Volunteer
As of April 2017, only five states (California, Louisiana, New York, Rhode Island and Texas) and the District of Columbia explicitly included sexual orientation and gender identity as protected classes in statute or regulation specific to their juvenile justice systems.1 Oregon was not one of those states in 2017 and is still not one of those states today.2
Oregon is, however, making strides toward better treatment of LGBTQ youth in the juvenile justice system with the Oregon Youth Authority's ("OYA") adoption of a policy in July 2018 to meet the needs of LGBTQ and gender nonconforming youth (the "Policy").3 The Policy incorporates many of the best practices recommended by experts and is an excellent start in ensuring equal treatment for LGBTQ youth in the juvenile justice system. There is still room for improvement, however, both in terms of the content of the Policy as well as the fact that the Policy only covers OYA staff and not the many other people that LGBTQ youth encounter while in the system (e.g., judges, court officers, lawyers, etc.).
It is important that Oregon's juvenile justice system specifically include both sexual orientation and gender identity and expression as protected classes given the overrepresentation of lesbian, gay, bisexual, transgender or queer ("LGBTQ") youth in the juvenile justice system as well as the unique challenges that LGBTQ youth face while navigating the system.
Overrepresentation of LGBTQ Youth in the Juvenile Justice System
Of the approximately 74 million youth in the United States under age 18, estimates suggest that anywhere from 5-9% of these youth identify as LGBTQ.4 However, one survey by the federal Bureau of Justice Statistics found that 12% of youth in juvenile facilities self-identified as non-heterosexual and another survey of seven juvenile justice facilities across the United States indicates that 20% of youth identified as LGBT or gender nonconforming.5 Interestingly, although OYA must be "cognizant of and sensitive to the issue of overrepresentation of minority youth offenders in youth correction facilities,"6 no similar mention is made of the issue of overrepresentation of LGBTQ youth offenders. This suggests additional room for Oregon to improve in addressing the particular needs of LGBTQ youth.
A number of factors contribute to the overrepresentation of LGBTQ youth in the juvenile justice system: family rejection, family instability and poverty, homelessness, unsafe schools, failures in the child welfare system, the "school-to-prison" pipeline, discriminatory enforcement of laws and enforcement of anti-prostitution statutes. Although understanding and addressing these factors is of prime importance in keeping LGBTQ youth out of the juvenile justice system in the first instance, this article instead focuses on what lawyers, judges, agencies and others in Oregon can do to better advocate for LGBTQ youth once they are involved in the juvenile justice system.
Unique Challenges that LGBTQ Youth Experience While in the Juvenile Justice System
Bias in Pre-Trial Release
Generally speaking, after a youth is arrested but before they are adjudicated, they are either released back home, placed in the community, or held in detention. Throughout the U.S., LGBTQ youth are generally more likely to be placed in a facility than they are to be sent home and are also more likely to be placed in a facility while awaiting adjudication for nonviolent offenses compared to non-LGTBQ youth.7 This is because factors like degree of family support, housing stability, attendance at school, etc. are considered when making this decision, and all of these factors negatively affect LGBTQ youth more than they do non-LGBTQ youth.8
One way that judges, lawyers, agencies and others can advocate for LGBTQ youth so that more of them are released to their home instead of placed in a juvenile justice facility is to push for adoption of a program similar to one implemented by the Ruth Ellis Center (the "Center") in Detroit. The Center collaborates with the Family Acceptance Project at San Francisco State University to: (i) provide specific research-based strategies that help families understand their child's sexual orientation and gender identity and expression, (ii) teach families how to identify and modify specific rejecting behaviors that increase their child's risk for suicide, substance abuse, running away, etc. and (iii) help families increase accepting behaviors and create an LGBT-affirming environment.9 It is certainly preferable for youth to be returned to their home with the support of an agency to work with the youth and their family around LGBTQ-related issues than it is for the youth to be placed in a juvenile justice facility given that there are a host of risks to the well-being of LGBTQ youth in such facilities.
Risks to LGBTQ Youth in Correctional Facilities
Placement and Sleeping Arrangements in Correctional Facilities
Although the Prison Rape Elimination Act ("PREA") requires that all placement decisions be individualized—which would mean that a youth's LGBTQ status or perceived LGBTQ status should be considered when placement decisions are made—in many cases placement decisions are made without taking into account a youth's gender identity or expression.10 Placing a transgender or gender nonconforming youth into a facility that does not match their gender identity can expose them to increased risk of harassment, violence and sexual assault by staff and other youth.11
Further, when transgender and gender nonconforming youth are placed in facilities that do not match their gender identity, they can be put into segregated housing within the facilities they are placed in, purportedly out of concern for their own safety.12 Yet, this type of isolation can limit their access to services and programs, compromise treatment gains, increase risk of abuse and mistreatment by staff and other youth due to reduced visibility and can lead to an increased risk of suicide.13 The U.S. Department of Justice has released guidance prohibiting the use of solitary confinement for juveniles in federal prisons, but this guidance has no bearing on state or local facilities.14
If LGBTQ youth are placed in facilities based upon their sex assigned at birth as opposed to their gender identity, it can also be more difficult for transgender or gender nonconforming youth to receive appropriate services, such as gender-specific clothing, personal care products, etc.15
OYA's Policy provides that housing decisions are made on an individualized basis based on a youth's health and safety. OYA has a Gender Identity Committee that may recommend placing transgender or intersex youth in a location consistent with the youth's stated gender identity, after considering the youth's need and safety. Further, OYA's PREA coordinator must reassess the placements of transgender and intersex youth at least twice a year and document such reassessment.
With respect to sleeping arrangements within OYA facilities, OYA's Policy expressly forbids staff from requiring youth to sleep in solitary rooms based solely on their sexual orientation, gender identity or intersex status.
OYA's Policy also addresses clothing, grooming and personal items in OYA facilities and permits OYA staff to respond to requests from transgender or intersex youth for clothing, grooming items and other personal items consistent with their gender identity or to forward such requests to OYA's Gender Identity Committee.
In community placements, OYA staff will collaborate with community placement staff in responding to requests, or may forward the requests to the Gender Identity Committee for consideration.
Health Care
In some instances across the county, LGBTQ youth in juvenile detention facilities have been forced to undergo counseling or treatment that punishes them for expressing their sexual orientation or gender identity or seeks to change a youth's sexual orientation or gender identity.16 Happily, Oregon became the third state to ban conversion therapy on people under the age of 18 in May 2015.17
OYA's Policy requires that staff provide appropriate medical information and health services for all youth, including LGBTQ youth; this medical information and available service includes providing medical treatment to ameliorate symptoms of gender dysphoria.18 OYA's Policy also requires that qualified mental health professionals offer appropriate counseling and information to LGBTQ youth related to the youth's identity, gender expression, sexual orientation or intersex condition, if needed. Finally, probation officers must ensure that transgender youth who receive Oregon Health Plan benefits are aware of the plan's guidelines for gender identity treatment.
Family Visitation
Many LGBTQ youth have either been rejected by their families prior to arriving in a correctional facility or may not want their family to visit for fear of being "outed" to family during a visitation. Notwithstanding this, visitation policies of many juvenile department facilities only permit biological families to visit youth or will only permit people other than biological family to visit subject to specific requirements. For example, Yamhill County only permits visits from parents or guardians, Multnomah County primarily permits visits from only parents/legal guardians19 and a "rare exception" of an adult approved by the youth's probation officer in lieu of a parent/legal guardian20 and Deschutes County permits in-person visits only with a parent/legal guardian and immediate family with whom the youth live unless the facility manager or shift supervisor approves another visitor after the youth submits a request and so long as the youth is a Level 2.21
OYA's Policy does not mention visitation at all, but it does require staff to provide the opportunity for youth to identify as LGBTQQI at intake and also ask the youth the extent to which the youth would like to disclose this status and to whom. Staff must also inform youth that their status as LGBTQQI may be shared with other staff or providers as needed, but that such sharing must be limited to sharing only that information necessary to achieve a particular purpose.
OYA's Policy Largely Adheres to Recommended Best Practices, but There is Still Room for Improvement
Many provisions of OYA's Policy have been discussed above. Generally speaking, the Policy covers non-discrimination, training requirements, reporting of discriminatory/harassing behavior, intake procedures, confidentiality and disclosure, placement, sleeping arrangements, medical and mental health services, preferred name and pronouns, clothing/grooming/personal item guidelines, bathrooms, showering and searches/supervision.
An important element of OYA's Policy that has not yet been discussed is its requirement that its Office of Inclusion and Intercultural Relations staff deliver or coordinate LGBTQQI awareness training to staff in all OYA locations during each new hire orientation cohort and when otherwise determined necessary by OYA. This is a great start, but an even better training program would provide both initial and regular ongoing trainings as standard practice instead of conducting ongoing trainings solely on an as-determined basis.
Additionally, OYA's Policy requires OYA staff to use a transgender or intersex youth's preferred name and pronouns (including gender-neutral pronouns), except in narrow circumstances related primarily to written documents such as court and medical records. This is an excellent addition as it has been demonstrated that LGBTQ youth experience bias from people involved in the system who refuse to refer to them by their preferred name and pronouns.22
Notwithstanding the comprehensiveness of the Policy, certain improvements could be made. For example, although the Policy requires that OYA staff must report alleged discriminatory or harassing behavior by another staff member or another youth, there is no language providing for a mechanism by which the LGTBQ youth can report violations of the Policy. Further, with respect to searches and supervision of showering, the Policy permits a youth who did not initially identify as transgender or intersex at intake, but who subsequently identifies as transgender or intersex, to state their preference for a male or female staff member to conduct these activities. If the preferred staff is not the same sex as the youth, the request must be approved by the Gender Identity Committee. The Policy does not provide, however, any time period by which these requests must be approved or denied, although it does state that an expedited review may be requested. The Policy also does not contain any enforcement provisions or set forth any consequences for OYA staff's failure to follow the Policy.
Finally, a large gap that remains to be closed is that the Policy only applies to OYA staff; it does not apply to everyone in the juvenile justice system that LGBTQ youth will encounter. It is therefore critical to replicate the concepts from the Policy within courts and county juvenile departments throughout Oregon. And, in light of the fact that the Policy was only adopted about a year ago, those who interact with LGBTQ youth within the juvenile justice system can advocate on behalf of LGBTQ youth by holding OYA accountable in following the terms of the Policy.
---
Footnotes
1 Children's Rights, Lambda Legal and Center for the Study of Social Policy, "Safe Havens: Closing the Gap Between Recommended Practice and Reality for Transgender and Gender-Expansive Youth in Out-of-Home Care," April 2017, p. 5 (https://www.childrensrights.org/wp-content/uploads/2017/04/TGNC-Policy-Report_2017_final-web.pdf).
2 Effective as of January 1, 2008, however, Oregon statutory law has prohibited discrimination on the basis of sexual orientation in juvenile justice institutions. "Discrimination may not be made in the provision of or access to educational facilities and services and recreational facilities and services to any person in the state institutions enumerated in ORS 420.005 or Department of Corrections institutions as defined in ORS 421.005 on the basis of race, religion, sex, sexual orientation, national origin or marital status of the person. This subsection does not require combined domiciliary facilities at the state institutions to which it applies." Oregon Revised Statutes §179.750.
3 Oregon Youth Authority Policy Statement I-A-10.1, "Meeting LGBTQQI and Gender Nonconforming Youth Needs," effective as of July 16, 2018 (https://www.oregon.gov/oya/policies/I-A-10.1.pdf).
4 "Safe Havens" at p. 3. See also Center for American Progress, "Unjust: How the Broken Juvenile and Criminal Justice Systems Fail LGBTQ Youth," August 2016, p.4 (http://www.lgbtmap.org/file/lgbt-criminal-justice-youth.pdf).
5 "Unjust" at p. 4.
6 Oregon Revised Statutes § 420A.010(10)(a).
7 "Unjust" at p. 16.
8 For example, in a study of white and Latino LGBT youth in California, over 40% of those living in out-of-home placements reported family rejection as the cause of their leaving home. Id. at p. 5. Further, LGBTQ youth often report experiencing bullying and harassment at school, as well as harsher discipline from school officials, leading LGBTQ youth to have higher rates of truancy than their non-LGBTQ peers. Oregon Youth Development Council, "Lesbian, Gay, Bisexual, Transgender, and Questioning (LGBTQ) Youth: Addressing the Need for Statewide Policies and Supports," 2016, p.2 (https://olis.leg.state.or.us/liz/2017R1DownloadsCommitteeMeetingDocument/101714).
9 "Unjust" at p. 6.
10 Id. at p. 19.
11 Id.
12 Id.
13 Id.
14 Id.
15 Id.
16 Id. at p. 22.
17 Oregon Revised Statutes §657.850.
18 Oregon Youth Authority Policy Statement II-D-1.1, "Therapeutic Levels of Physical Health Care in OYA Facilities," effective as of December 22, 2017 (https://www.oregon.gov/oya/policies/II-D-1.1.pdf).
19 https://www.co.yamhill.or.us/content/juvenile-detention-visitation
20 https://multco.us/dcj-juvenile/detention-programs/visiting-youth-detention
21 https://www.deschutes.org/justice/page/detention-facility
22 One survey of LGBTQ youth in New York City reported that those in the juvenile justice system (e.g., judges, prosecutors, court officers, etc.) refused to use the youth's correct pronouns or names during proceedings or made negative comments about the youth's gender identity, gender expression or sexual orientation. "Unjust" at p. 18.